We would like to pray for you and with you
PRAYER WORKS
Nothing of any spiritual significance happens at NAC that doesn't first begin with prayer.
Prayer is an extremely high value here.
We have found that we can do much after we pray but we can do nothing until we pray.
The preaching may not always be a home run... the music might have some "off-key" Sunday's BUT the ministry of prayer may be the most meaningful and effective time you spend this week.
Prayer ought to be more than a monologue directed at God. There are all sorts of expressions and postures of prayer. Last Good Friday we hosted a self-guided Prayer Journey with various "stations" that incorporated the tactile, all the senses and invited one to actually experience prayer in a fresh and creative way.
PRAYER AVAILABLE AFTER EVERY SUNDAY SERVICE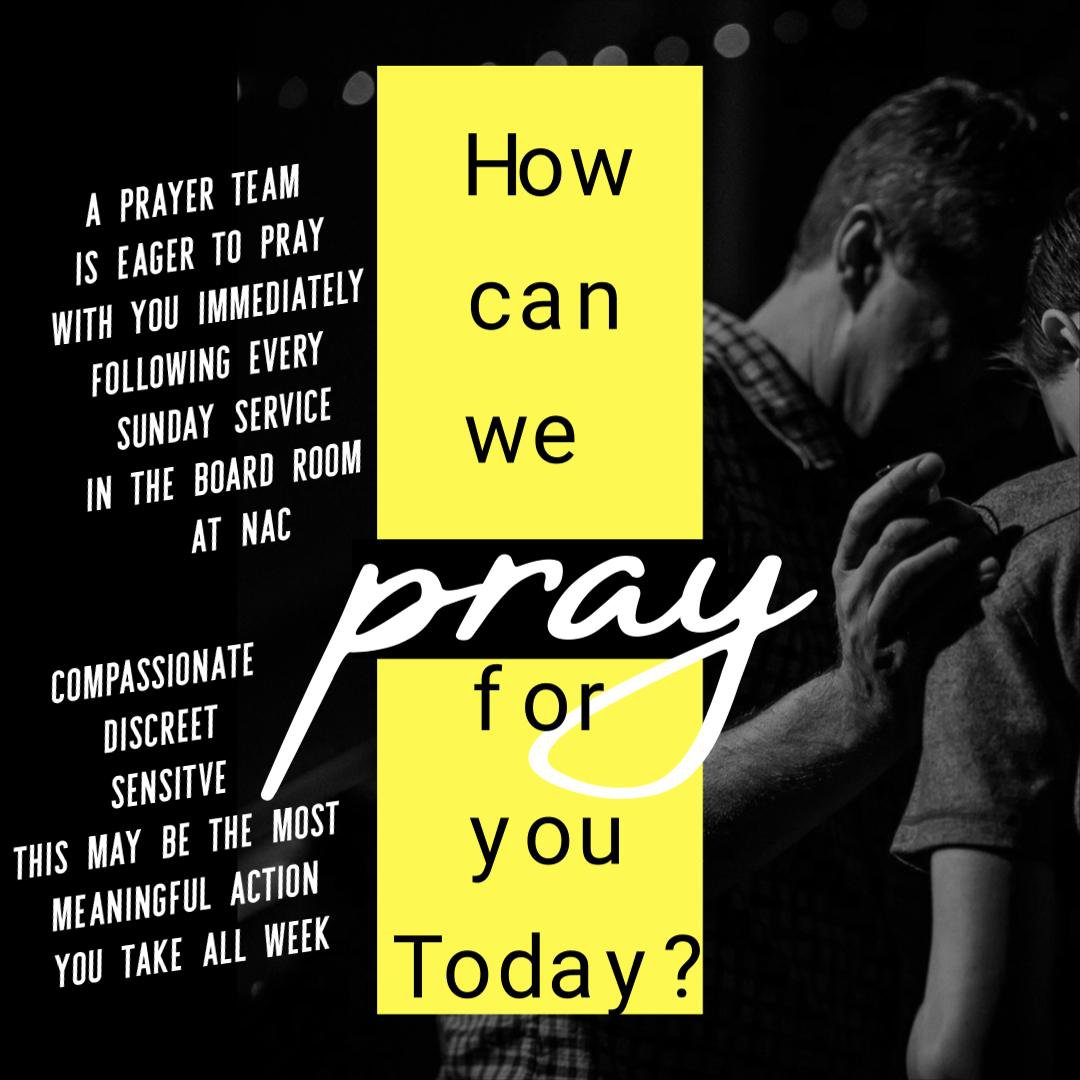 JOIN OUR DIGITAL PRAYER COMMUNITY
Not only is the ECHO prayer app a great free tool for your personal prayer discipline, it also allows you to keep up to date with the prayer needs of the church community.
Download the app and than search for the NEWMARKET ALLIANCE prayer FEED within the app. Ask to join. You can submit your own prayers and see the requests of others.